WE ARE A PLATFORM AIMING TO SUPPORT 100 GRASSROOTS ORGANISATIONS IN INDIA FOR SUSTAINABILITY AND RESILIENCE
We aim to raise INR 100 Crores for GROW
The Grassroots Resilience Ownership and Wellness (GROW) Fund is a first-of-its-kind initiative aimed at building the capabilities, resilience and future readiness of grassroots organisations, in turn facilitating their efforts to effect change for disadvantaged communities at the grassroots. Anchored by EdelGive Foundation along with a collective of reputed funders, the GROW Fund aims to strengthen 100 high impact grassroots organisations over 24 months, through capacity building and support of key organisational functions.

In the wake of the pandemic, there is an opportunity to enable organizations towards maximizing their impact :
Sustaining operations through support that covers critical costs.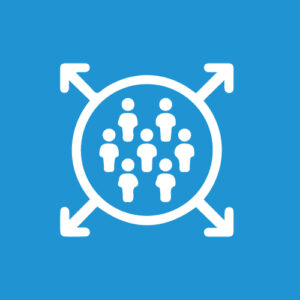 Capacity Building to recover from the immediate challenges faced due to COVID-19.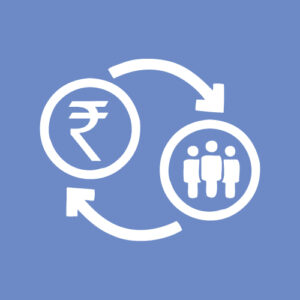 Future Readiness for long-term institutional sustainability.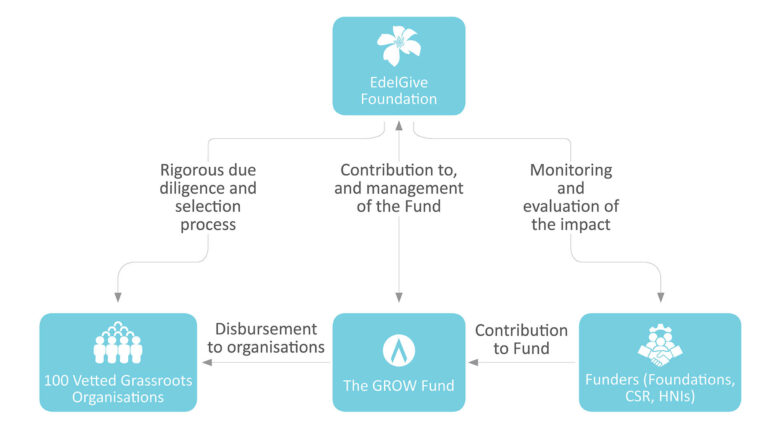 "The global pandemic has brought heightened attention to the importance of funding for capability building and future readiness. For NGOs to be sustainable and resilient, funders must focus on more than just programme costs and enable NGOs to continue their work with communities across India. Through the GROW fund, I am certain that we will be able to create scale and resilience for organisations, increasing their impact exponentially, and further creating a more robust social sector."
"GROW is an audacious and innovative attempt to bring collaborative philanthropy to support and strengthen apex structures for NGOs from all parts of India. We will be looking to find and assist 100 organisations with the help of our partner institutions and philanthropists."
"The past year has been a difficult time for the organisations we support and the communities we care about. If anything, the continuing pandemic re-emphasises the importance of a resilient and diverse samaaj which has been the bedrock of the early response. I am happy to participate in the GROW Fund as a philanthropy collaborative to strengthen civil society institutions to respond even more effectively to future challenges."